| | | |
| --- | --- | --- |
| | Shore / Giard Homepage | |
Family Genealogy and Pictures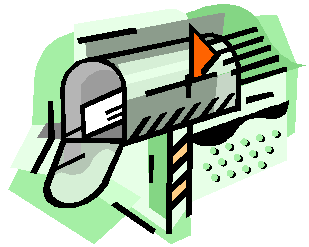 Email

Antoine Tiviell Shore

1858-1941

Antoine Shore was the 6th Great Grandson of Louis Giard Dit St-Martin. He was born in S. Hero Vermont 8/20/1858, the fifth son of Joseph Giard dit Shore & Sophia Vincent Croteau.

Joseph and Sophia emigrated to Vermont in about 1851 first locating in South Hero then Georgia, VT and then St Albans, VT. More about Antoine Shore

Jennie Eliza "Raine" Shore

1860-1949

Jennie was the daughter of Peter Raine and Mary Abare dit Hebert. She was born in Fairfax, VT and had a twin brother James. She also had three other brothers and one sister, Benjamine, Alfred, Jospeh and her sister Sarah.

Her father Peter was born in Lacadia, Quebec and her mother was born in St Johns, Quebec.
Links to other related family pages:
Surnames
Clicking on name will take you to the first location that the surname is mentioned.
Click on the BACK arrow in your browser to return to this page.
__________________________________________________________________
ADAMS, ALBANESE, ALLARD, AMIEL, ANASTOS, ANGELL, ANGERS, ARCHULETA, AUDET, BAILEY, BAKER, BARNETT, BARRETT, BEAUPRE, BECK, BELANGER, BENJAMIN, BENNETT, BERRY, BIRD, BLEZIUS, BOHHANON, BONFIELD, BONIN, BOUNDRY, BOURASA, BOWLANGER, BRANON, BRAUN, BROWN, BURBANK, BURDO, BURKE, BURNETT, BUZZELL, CABRAL, CADIEUX, CARLTON, CARON, CARSON, CASTONGUAY, CENNAMI, CHARTRAND, CHATEL,CHEVVER, CHRISTIANSEN, COBURN, COLEMAN, COLES, COMEAU, CONNOLLY, COOK, COURTEMANCHE, CRONIN, CROOK, CROTEAU, CROY, CUMMINGS, DAVID, DAVIS, DAY, DEFORGE, DELEON, DEPATIE, DESLAURIER, DESPRES, DILLON, DOUCETTE, DROUIN, DUBRUL, DUCHARME, DUDLEY, DYKE, EATON, ELLIS, FAVREAU, FINN, FORD, FRANCIS, FREEMAN, FRENCH, GAROFALO, GAUDET, GIARD, GILES, GILLIGAN, GOODWIN, GUERTIN, GUTHRIE, HANDGRAVE, HART, HEBERT, HENDRICKSON, HENNESSEY, JACKMAN, JEFFREY, JEWETT, JOHNSON, JOYCE, KELL, KELLISH, KENNEALY, KENT, LACOSTE, LACROSS, LANGILLE, LANOUETTE, LAPIERRE, LAPLUME, LAPORTE, LARRY, LATREMOUILLE, LAWRENCE, LAWTON, LECOUR, LEJEUNE, LEMBO, LESTER, LONGWAY, LORDON, LOWE, LOZON, LUMBER, LUSINGNAN, LUSINGNANT, MACMASTER, MANN, MASKELL, MATTIMORE, MAURER, MCCARTHY, MCHUGH, MELANSON, MENARD, MEUNIER, MITCHELL, MOORE MORRISON, MOSHINSKY, MOSSEY, MOULTON, MROZ, MUELLER, MURRAY, MUZZEY, NEWELL, NICKEDEMOUS, NORRIS, O'NIEL, ORLANDO, PADAHATCH, PAINE, PARK, PEARSON, PELLETIER, PICKLE, PIERI, PIETRANTONIO, POITOU, PONTBRIAND, POSTON, PRAT, PURVIS, QUAY, QUINN, RAINE, REINICKE, RELUCIO, RENAUD/DESLAURIER, RICHARD, ROBERTS, ROBINSON, ROCKWOOD, RODVIEN, ROGERS, ROUNDS, SAPOROSCHETZ, SCHOEN, SCHULT, SENESAC, SHEEHAN, SHINOLSTER, SHORE, SMITH, SMOTHERS, SNOW, SONIA, STARK, STATHAM, ST MARTIN, STOLLIKER, STREET, STROMBERG, SURRETTE, SWAINBANK, SWARTZ, TAYLOR, TOOF, ULRICH, VANYO, VERELLEN, VINCENT, VURRARO, WALDEMAR, WALLACE, WARD, WATKINS, WHEELOCK, WHITEHEAD, WILKIEWICZ, YALE
Last update June 2008
<